Who are all these people? the street is filled with them, they're everywhere. What's going on?
Everyone was in a daze at the time of the explosion. Some of those who got out untouched are frozen to the spot, unable to react, they're watching the home they took years to build, crumble into ashes and the people are infuriated when they find out the explosion occurred in a warehouse, crammed with harmful chemicals.
This was Friday, not the 13th, but a normal Friday where everyone was relaxing with their families, unaware of the abyss the city was going to fall into by sundown.
Extraordinary purple flames took down six houses and four warehouses in its wake. The noise of the explosion drew the luckier families from the comfort of their homes out onto the streets. The fortunate individuals had to fight their way out of the flames and the ill-fated, burned in the unforgiving flames.
Fire and Water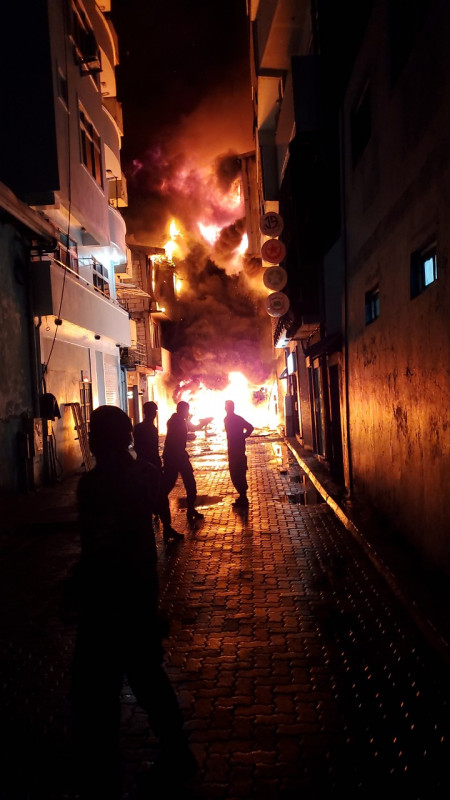 The raging fire broke out close to 7:30pm on Friday and authorities took close to half an hour to get going on an action plan. Onlookers and the people clutching their chests in front of their television screens watching the live coverage of the incident were disheartened by how hopeless it seemed, to completely put out the flames. The impeding danger was almost impossible to ignore until authorities finally put out the raging fire at midnight, about six hours later.
Black smoke and an unforgiving stench roamed the city even into the following day, where sparks started again. It was however, put out before things got out of hand.
However, a consistent rain pulled the spotlight onto the next surfacing issue following hours-long showers on Saturday.
Underdevelopment is one of the reasons for paranoia in most people residing in the city. While it was a blazing heat one day, it was calf-deep flooding the next.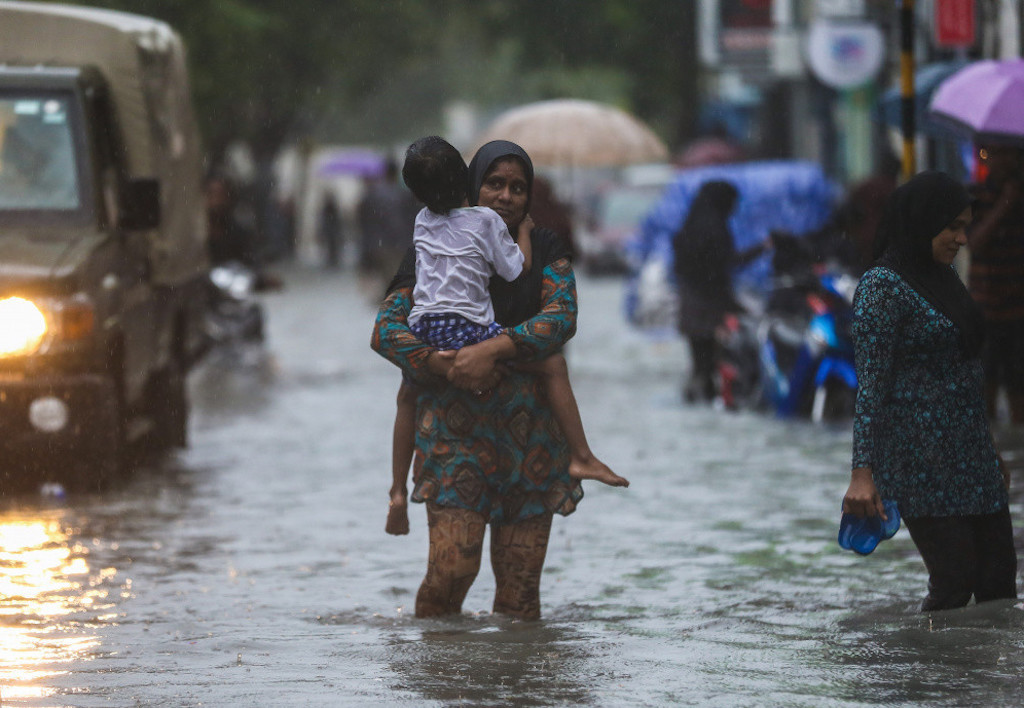 Coping capacity and vulnerability
Authorities were quick to hold a press briefing the following day where Defense Minister Mariya Didi briefed the infuriated public on their findings into the incident, and how they had planned to carry out an action plan.
443 affected individuals, both local and expatriates, were provided assistance and over 200 individuals from over 13 families were provided temporary shelter. Disaster Management Authority worked swiftly to provide food, water and essentials. Over 60 individuals were treated at ADK Hospital for smoke inhalation. Four warehouses and six houses were burned beyond repair in Friday's fire, with one construction site having crumbled to the ground.
Hundreds of people were affected due to the chemical filled smoke, a woman trapped inside her apartment was found dead.
While there was a death, houses destroyed and damaged, injured and displaced people who were rescued by Maldives National Defense Force (MNDF) officers and fire fighters who fought the aggressive fire with their lives at stake, what these people have lived through has me shaken.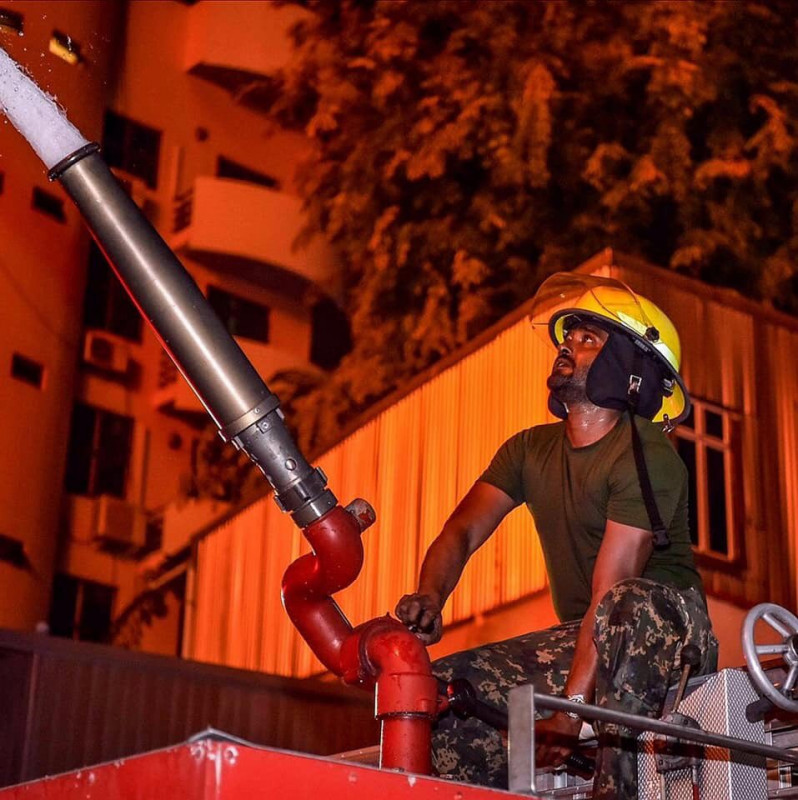 The entire city had fallen into a state of dread within minutes, and families had to swallow the fact that they were cast out onto the streets, with empty hands.
"I was with my son when we heard the explosion, we thought maybe it was fireworks. We were lucky enough to get out of there before our apartment caught fire because my husband was paranoid enough to look out the window a while later to see the bottom floors burning. He was quick to react, I heard him scream from the other room to grab our son and get out of there. Naturally I was frozen to the spot, unable to comprehend what I was hearing until he grabbed us and aggressively yanked us out of the apartment. We barely made it out when I was slapped with the horrendous sight. We moved in a couple of months back. The loans, everything we worked for was burning right in front of my eyes and I went weak in the knees. I don't know about the others, they may have lived for rent and could possibly be able to rent another home but that was my own home, I don't have anyone who can tell me my losses can be recovered. It is devastating, the lump in my throat will take forever to ease. Indeed, who will give us the guarantee? All I am seeing is temporary fixes. Who will fight for us?"

~ One of the victims of the fire.
Echoing with the screams of children and sobbing women, the street was what I assumed to be a real haunting when I saw it myself. It was chaos, a full-on turmoil.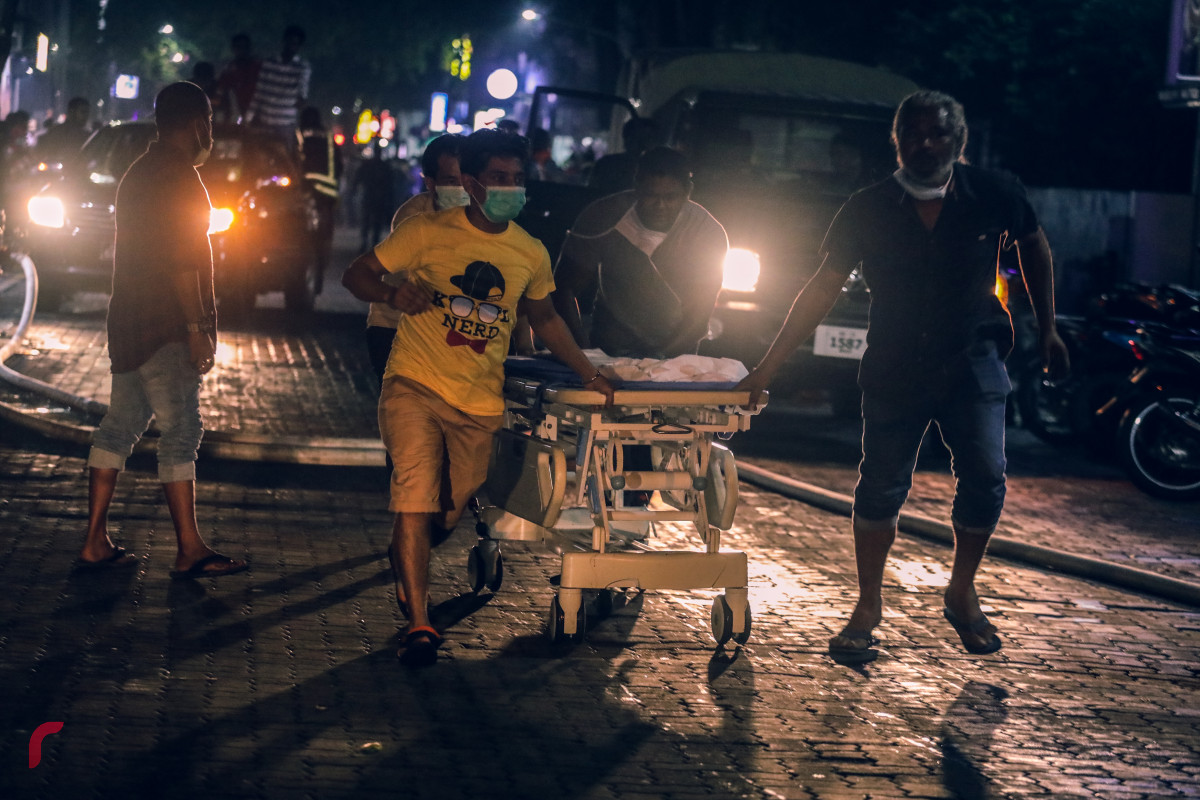 "I had just finished the Dhiraagu run and returned home with my husband and son. It was a day well-spent with my family for the first time in months. It wasn't long after an amazing dinner that our door was almost broken down and we were told by frantic men clad in uniforms to evacuate our homes. Although confused, we did as we were told and not long after, the fire spread into our house"

~ One of the victims of the fire.
Most residents were taken to a safer location almost immediately and officers were joined by a throng of locals who were willing to put their lives in danger, to help. The bravery and courage people showed that night was a one of a kind example that you can proudly say, represents the blood running through our veins.
Teamwork, unity and humanity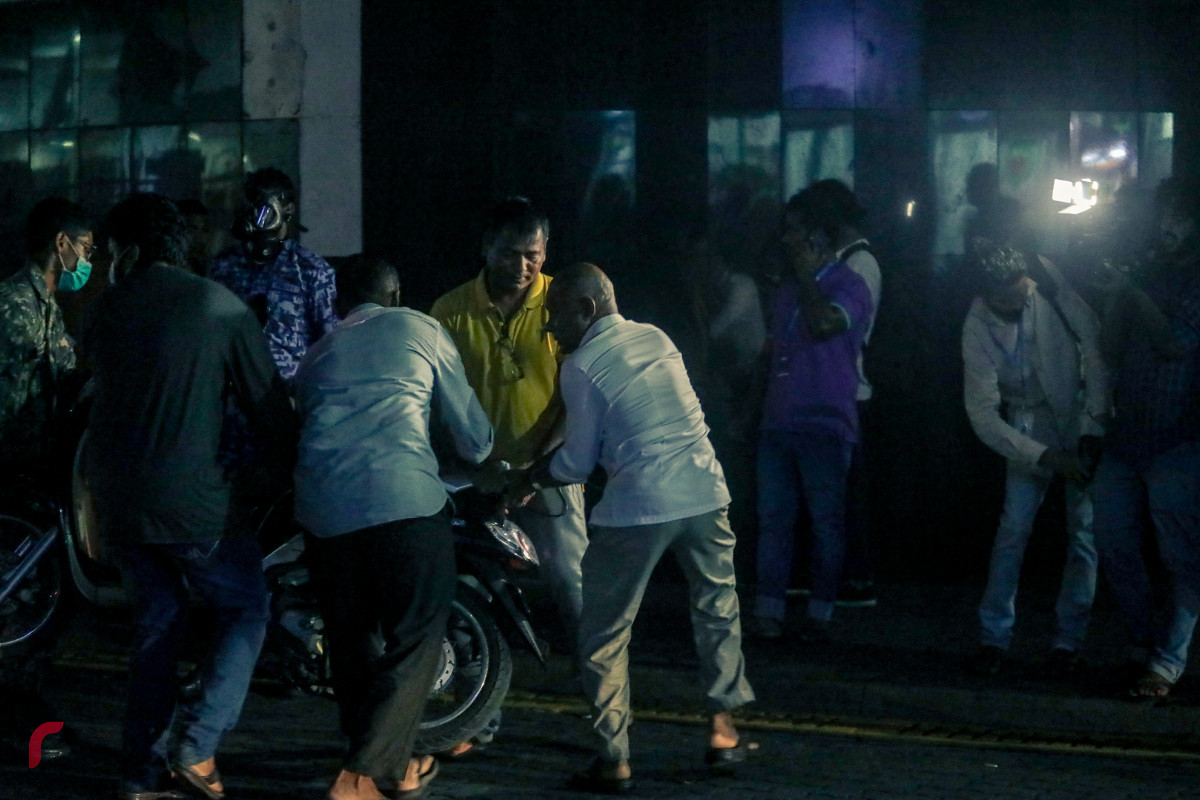 "Our teamwork, our national name and unity have been proven to the world"

~ Maldivian song written after the 2004 Tsunami
Minutes into the explosion, civilians and expatriates had poured onto the streets and not just "to stand there and watch", they immediately sprung to action without thinking for a second what they were risking. Some of these individuals had their lives hanging on a thread when they barged heroically into the burning buildings and rescued families trapped inside.
They were not wearing capes, but they're nothing less than heroes.
Bangladeshi nationals have, and continue to face ridiculously xenophobic treatment from most of us despite their patience and unrewarding efforts to upright the city. Which is why xenophobes choose to ignore their plentiful, nonetheless unsurprising assistance and support during Friday's disastrous fire.
As such, while some people continue to oppress them by pinning on them, every possible horrible name in the dictionary, Bangladeshi nationals showed praise-worthy courage at the time of the fire, which was spreading at a dangerously fast rate, by placing mattresses for safer landing for locals who were crawling their way out of burning buildings and even by helping out during the relief efforts and donating abundant amounts of water and supplies for those in need.
Not exactly disaster-proof nor habitable at the least
Storage of highly flammable chemicals in residential areas and risky locations have been an issue of concern even in previous years.
Social media users urged authorities to take precautionary measures before a devastation strikes, months before the fire finally swallowed everything some people had been working for their entire lives.
However, no action plans were taken till the very day of the fire, it has always been band aid fixes until the big wave breaks overhead.
Although impossible to foresee, such incidents are avoidable, only once the government begins listening to the people and taking action instead of offering condolences every time. Policy changes and implementation can go a long way because no matter how many band aids are slapped over the wounds, there is currently no one the people can turn to, to reimburse their immeasurable loss.
There are so many reasons to believe that Maldives isn't exactly habitable where hazards are just waiting to happen. Congestion is one of the things that gets in the way of immediate action when it comes to the little scrapyard that Malé is. The streets are so crammed with vehicles that when a fire disaster surfaces, fire trucks cannot get into the region, faster.
Unsafe buildings and construction sites have also been a mounting issue over the past few months, with incidents at unsupervised sites taking lives and injuring many.
Whereas automated fire protection systems are mandatory in foreign countries, Maldives is far from having that upgrade to the construction industry. Serious fire incidents may be avoided by implementing a mandatory policy to plant fire alarms, fire extinguishers, fire exits, smoke detectors, sprinklers and similar devices in buildings and streets.
Hence surfaces the question, is it not about high time the people's urges and voices are heard? Do we need more disastrous incidents in the future to upright the country for good? How long are the people going to stand on wafer-thin ice?
How many more lives do we put on the line?